JAKE'S PHOTO GALLERY - "FOOLS" PICTURES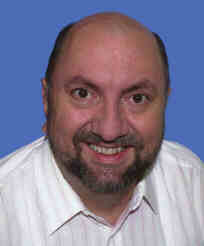 The pictures below on this page are thumbnails only so that the page loads quickly. To see the full-sized version of a picture, just left-click on it. That will open a new window with the full-sized version of the picture. When you're finished viewing a particular picture, just close that new window by clicking on the window's 'X' button in the upper right corner.
In this stage production of Neil Simon's "FOOLS", I was 'Something Something Snetsky', the shepherd who cannot remember his own first name, one of the many characters in a collection of idiots.