PHOTO GALLERY - "JERSEY JUSTICE" Pictures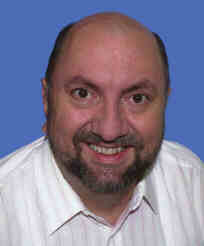 The pictures below on this page are thumbnails only so that the page loads quickly. To see the full-sized version of a picture, just left-click on it. That will open a new window with the full-sized version of the picture. When you're finished viewing a particular picture, just close that new window by clicking on the window's 'X' button in the upper right corner. Please note that even if a thumbnail appears 'distorted', the actual picture will be perfect.
Email me at : jakeact@yahoo.com
In this feature film, directed by John C. HuntI play a wise-cracking prison inmate, a new guy's worst nightmare.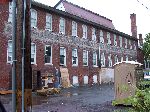 Shooting Location - Souderton, PA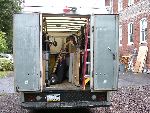 Production Truck
Production crew
Taken during initial setup, transforming an old warehouse basement into a prison
Doorway used for our scene entrances.
Yup, that's me!! Scary, ain't I?
Bo and the stunt coodinator, Ricky